Post by Sora on Feb 2, 2012 20:03:06 GMT -5
Ravenna Sophia Ravencroft
[/font]
IS GONNA BE TOTALLY AWESOME ![/color][/font]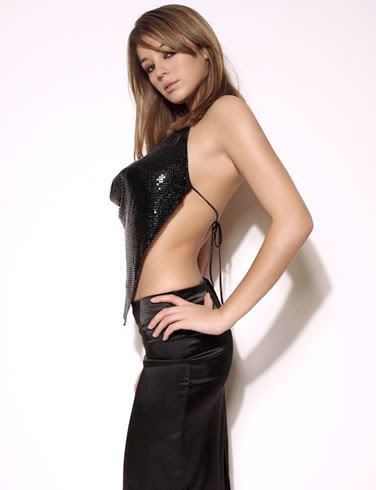 lyrics that relate to your character here
be reasonable in length and hit ENTER every now and again
- - - - - - - - - - - - - - - - - [/color][/font]
OH, JUST GIVE THEM ALL B-'s AND BE DONE WITH IT!
NOW THAT'S EVIL. YEAH THANKS, I AM THE DARK LORD[/color][/font]
- - - - - - - - - - - - - - - - - [/color][/font][/center]
FULL NAME: Ravenna Sophia Ravencroft
AGE/DOB: 24, 11/8/1971
HOUSE: gryffindor
OCCUPATION: professional quidditch player, seeker
AFFILIATION: Order
SEXUALITY: Lesbian, but that doesn't stop her from flirting and all with guys

- - - - - - - - - - - - - - - - -
[/color][/font]
GOYLE, WHO DO YOU THINK IS THE UGLIEST
GIRL IN SCHOOL? HMM... OH, BUCKBEAK, FOR SURE[/color][/font]
- - - - - - - - - - - - - - - - - [/color][/font][/center]
HAIR DETAILS: Generally, it's a mixture of blonde and brunette strands, so it depends on the light as to which it looks most like, though on days she has games, it's intentionally turned black through magic or dye.
EYE DETAILS: Hazel in color, like her hair, sometime they seem brown, other's green
HEIGHT/WEIGHT/BUILD: 5'6 and about 135 lbs, her build is medium, and very curvaceous, occasionally having to remind guys where her face actually is.
FACE: Her face shape is somewhere between round and oval, and fairly full lips.
STYLE: If she's in her usual mood, she'll wear just about anything really, though still some level of appropriate, however, if she doesn't want guys focusing on her large chest for a change, she tends to wear guys t-shirts that are large enough to not show off her figure.
FEELINGS: To Raven, life's a party, and you might as well have fun, something she takes fully to heart. She is more than happy with her body the way it is, though she does wish sometimes that guy's would stare a little less at her chest. That being said, when people say her 32e chest is fake, she tends to get really angry, and either she doesn't think and starts yelling and maybe takes a swing, or on occasion has actually challenged whoever says it to feel for themselves if their real or fake. The latter is usually when it's another woman; guys that have tried it as an excuse for a feel have usually been punched in the face. Although she has slept with guys in the past, she focuses more on women now, feeling men aren't worth her time. Especially since she's half veela, so it's far too easy to get guy's, it's no fun to her if there's no challenge. She likes being called Raven, and likes her nickname of "The Crazy Raven". People see her as crazy and reckless, she sees herself as having fun. Some people play board games, she dives at top speed from 800ft in the air towards the ground, and cause it's not fast enough jumps off the broom mid dive to catch the snitch. She could very well be certifiable, but she is damn good at what she does.
PLAYED BY: Keeley Hazell

- - - - - - - - - - - - - - - - -
[/color][/font]
MAN, BACK WHEN I HAD A BODY, OOH. I HAD MAD GAME
WITH THE BITCHES. JUST ASK BELLATRIX LESTRANGE![/color][/font]
- - - - - - - - - - - - - - - - - [/color][/font][/center]
LOVES: Quidditch
Flying
Her cousins/aunt
Her aunts girlfriend
Girls
Modeling
Showing off
Girls
Her siblings, especially Scarlett
Sparring
Reading
LOATHES: Her former uncle
Guys who can't figure out where her face is
Not being able to just fly at the other teams beaters and punch them in the face
Guys that start something but "won't hit her cause she's a lady"
Voldemort
Death eaters
People who say she has implants
Cancelled games
Not being able to be herself
Doctors
BOGGART: Mummy's (as in the things from Egypt)
DEMENTOR: During a game, she went diving after the snitch, but when she pulled up to start going back after it when it went back up, the broom started to pull up but snapped, sending her hurtling into the ground and to the hospital for a couple weeks.
PATRONUS: Lion (yes sorta cliche), getting to visit her cousins again
AMORENTIA: Clean air, Rain, sea air
VERITASERUM: That she has a thing for rope and other things <<

She knows where her mom is staying and could visit her if she wanted.
STRENGTHS: Flying, quidditch, strong, reckless at times
WEAKNESSES: Girls, bit too reckless at times, show off, sometimes ill tempered
OVERVIEW: Raven when you look at her is generally a nice girl. She's willing to help others, tries to be nice, and overall be a good person. That being said, she's mischievous, arrogant, hot tempered, reckless, and at times down right out of her mind. Generally she comes off as and is a party girl, and while not quite as loose as people sometimes think, she ain't little miss innocent either.

Her most well-known trait is her recklessness. Her attitude is just have fun, and people attribute it to that or her possibly being insane. Because it was faster than calling to her cousin to wait for her in the courtyard, she jumped out of the second floor window to get there. In a school quidditch match, the foundation was laid for her nickname when for the first time, she went into a dive, and because her broom at the time was nowhere near fast enough used it as a springboard to outpace the other teams seeker. She caught the snitch and used the cloak to slow herself just enough for the teams keeper to catch her, after all, her broom was left too far behind to catch up when summoned. She would pull the same stunt in other matches later, however, she would have brooms that kept enough pace to usually not warrant being caught, but usually ending in a last second pull up away from the ground as she got back on, along with other retina detaching, mind boggling, "How the fuck did she do that" stunts. Needless to say, she never gives anyone a reason to doubt her nickname of "The Crazy Raven".

Another thing that comes into play with her recklessness is her tendency to show off and arrogance. Her first year pro was with the English quidditch team, which lasted only that year for various reasons. She always wore the team uniform, except she always wore a black cloak over it to match her hair for the match, and her tendency for "buzzing the ref" after a bad call or flying dangerously close to teammates while chasing the snitch got her kicked off her team. She was somewhat glad because while she doesn't mind being a team player, she wants to play her way. Though, she did ease up on flying past the referee's head, other teams were willing to have her because she had managed to not collide with teammates and quite frankly, usually got the job done. You never wanted to play chicken with her because she comes off fearless and pretty well backs it up. Dive towards the ground or fly at top speed at a wall, sure, Fly into a lightning cloud after the snitch, even though its releasing bolts every second, no problem, her main thing is she wants to win.

When it comes to relationships, well at this point she has no desire to tied down to one person. Though, it's not like she's going around sleeping with everyone she can. Sure, she models and all a bit so people tend to see her in little, but she does have some self-respect. Her idea of a relationship at this point is more someone she can hook up for more than a one night fling, but not have an issue with her hooking up with other girls (or coming with her to hook up with other girls). Typically she only looks for girls and only flirts with guys, having found most… unsatisfactory, but once in a great while she'll consider a fling with a guy. Then again, they do have to get past her love of playing jokes, the fact that she isn't much of a lady, and well, that she could easily be called an out of control adrenaline junky.


- - - - - - - - - - - - - - - - -
[/color][/font]
NOT EVERYONE INHERITED ENOUGH MONEY TO
BUY OUT NASA WHEN THEIR PARENTS DIED[/color][/font]
- - - - - - - - - - - - - - - - - [/color][/font][/center]
MOTHER: Lara Castallia, 45, none, Veela, none
FATHER:Padraig Ravencroft,41, business owner/investor, order, Ravenclaw
SIBLINGS:Scarlett Ravencroft, 21, order, former Gryffindor, younger sister
Thomas Ravencroft, 17, order, Ravenclaw, younger half brother
Vera Ravencroft,16, order, Gryffindor, younger half-sister, twin
Verdandi Ravencroft, 16, order,Hufflepuff, younger half-sister, twin
OTHER IMPORTANT FIGURES: Aunt Claire, Rune and Aeryn, Aunt Éclair (Claires twin sister), Her step mother/siblings mother
WEALTH STATUS: Enough to have very nice things and plenty to spare…well her father does >>
BIRTHPLACE: Belfast, northern Ireland
CURRENT RESIDENCE: England
OVERVIEW: Born to a wealthy father and Veela mother, it was obvious she would be wealthy and good looking. She always seemed attached to her mother, so when she left the family when Raven was 4, she took it pretty hard. But she did what she could to take care of her younger sister along with her father and aunt Éclair, at the time her aunt Claire more preoccupied with her relationship. Though, it was in this time frame she started to become most mischievous and reckless. She'd constantly cause trouble, regardless of punishments and her father and aunt came to accept it… and the fact when Scarlett was older she followed right along.

When her cousin's Aeryn and Rune were born, she was excited to go see them, but her father always seemed hesitant. Something she wouldn't understand for a couple more years. Around her youngest cousin's 5th birthday, they finally got to meet them, and while her half siblings played more with Aeryn, she and at times Scarlett played more with him. Though, when she was 14, she found out why her father didn't like them going over, hearing how abusive he was towards his family. Of course now that they were being permitted to visit less and less, she was constantly restrained (by her step mother), from kicking the door in and dragging her uncle out. Needless to say she had wished she'd been there when they finally kicked him out for good, since she had graduated collage and had a few choice spells she wanted to show her uncle.

But back to her, there was no surprise about her and her sister going to Hogwarts, and less of one when she was sorted into Gryffindor. After all, bravery was definitely one of her traits, tending to act first think later. She got held back in her second year, mainly because of detentions, fighting, misuse of magic, and plenty of others. However, her first go at her second year she did actually make the quidditch team as the seeker, for her sharp eye, reflexes… and well, the fact she had no problem or hesitation to dive at the ground at breakneck speed. As a joke for her first game her hair was dyed black in her sleep, but while it did annoy her, she adopted it as tradition when they won. Though, more than luck it was attributed to the fact the other teams seeker wasn't crazy enough to follow her right into the middle of all the chasers, beaters and bludgers, where the snitch had decided to go. Of course they couldn't win every game, but she still liked to use the hair, especially when they started calling her "Crazy Raven"

Her and her sister made quite a pair on the field, her sister having been made a chaser, though in her last year, Raven actually got picked for a professional team, missing several of the games though for school, and a few for injuries. After all, as she said "I'm a Raven, not a cat, I don't always land on my feet". She generally got bounced around some teams though, because she wasn't too big on conformity, and she had her own unique style of course. It was a couple years before she was assigned to one team and stayed there, since they were willing to let her wear her black cloak over the teams uniform colors, and let her fly her way. She just had to stop doing so many fly-bys on the refs when she disagreed with a call. But the school nickname remained with her tendency to do crazy things to win, like her habit of jumping off her broom in a dive if the other team's seeker can dive faster. Though, she was also known for modeling for magazines, since she was very well aware she was attractive, but had no care if people saw her in lingerie and all, or posing with her younger sister. A lesser known thing was she tested brooms for a compant her father was starting and for others, seeing as she had a habit of pushing brooms too hard, having a 10 game streak of breaking ATLEAST one broom per match from stress, usually from high speed dives and suddenly changing the direction more than impacts.

She more than encouraged her younger cousin Rune to play quidditch and all, practicing with him and getting him brooms. She personally hated he never made the team, insisting he was far better than any of the "slow flying sissies", but of course it wasn't like it helped. She and her sister had actually gone up to the school on Halloween of 1995 to drop off a new broom for Rune and Aeryn, visit their half siblings, and talk about helping the flying teacher when all hell broke loose. Her sister was a little more weirded out and upset about it, but like Raven decided to do, eventually treated it like an exotic vacation. Plus because the two were already born, they had no problem with dropping in on their family, who were more glad to see the reckless five year old actually made it to be 24. Way she sees it, there's no reason to change her philosophy, have fun, live life to its fullest, and when she's not at the castle, she and her sis go make cash off modeling.

- - - - - - - - - - - - - - - - -
[/color][/font]
IF YOU SWITCH ME DRAGONS I'LL GIVE YOU MY
GUSHERS! NO, NO, NO... I HAVE A FRUIT BY THE FOOT[/color][/font]
- - - - - - - - - - - - - - - - - [/color][/font][/center]
NAME/ALIAS: Anthony
AGE: 22
GENDER: male
EXPERIENCE: plenty
SECRET WORD: ADMIN EDIT
ANYTHING ELSE?: nope
RP SAMPLE: SAMPLE HERE!

- - - - - - - - - - - - - - - - -
[/color][/font]
HUFFLEPUFFS ARE PARTICULARLY GOOD
FINDERS! WHAT THE HELL IS A HUFFLEPUFF?[/color][/font]
- - - - - - - - - - - - - - - - - [/color][/font][/center]

IT STARTED WITH THE POTTER PUPPET PALS. THEN CAME WIZARD WROCK. AND NOW? NOW WE HAVE A VERY POTTER MUSICAL, WHICH JUST SO HAPPENED TO BE THE INSPIRATION FOR THIS APPLICATION, CREATED BY NONE OTHER THAN ``RAINBOW SNOWFLAKES AT CAUTION 2.0 ! THE TITLE QUOTES ARE FROM A VERY POTTER MUSICAL (OBVIOUSLY) AND IF YOU REMOVE THIS CREDIT SHE WILL DESTROY EVERY ZEFRON POSTER IN EXISTENCE, AIGHT? AWESOME. VOLDEMORT OUT, BITCHES!

[/color]