Post by Viv and other charries on Nov 25, 2010 20:21:35 GMT -5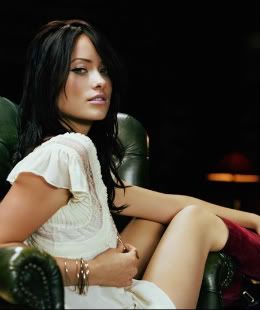 The spirits could talk to her through a lead wall if they wanted to. Obviously they could even drag her down to the underworld to communicate with her. Dawnella had only been walking along the street when the spirit of death came to her, asking for her presence down in the underworld. Things were needed to be put back in order and they weren't happy that lately she had been ignoring them. Why couldn't she just have a normal life instead of one that consisted of trying to heed to the spirits every beck and call. Oh well, those were the quirks of being a necromancer and a medium.
There she was laying amongst the dead, the spirits swirling around her naked body keeping her covered from lookers that were down here for the same reason. Humans that were still connected to underworld could take visits for short periods of time and she didn't want people to notice her very beautiful naked body. Unlike her, the humans could only take short visits because they were only humans. Luckily, Dawn was more than that and could stay down in the underworld for days. It seemed though that every time she did come she ended up naked like this, lying amongst all the spirits. They liked the raw power that radiated from her skin. Oh well, she seemed to be comfortable.
Standing up, she walked across the blackened ground of the underworld, being completely confident and comfortable in her nakedness. The spirits clung to her like leaches, speaking to her in their low whispers. A smile clung to her face as well as she closed her eyes and let her feet take her where she needed to go. Her head rolled back and her body went completely limp. Dawn fell to the ground on her knees with a sigh. A completely feeling of ease came over her and she didn't realize really what was going on. Down in the underworld, Dawn wasn't a normal person, she was actually very strange. At one moment she could be walking and talking then the next she would be on her knees almost asleep. The spirits controlled her here, there was no doubt about that. Nothing that she could do about it either.
"You all need to give me my freedom lovelies."
She said lying back again, the spirits covering up her body. Some how she could feel them all around her, a strange mix of warmth and coolness emitted from them. Whispers were all around in her mind and she could hear every single voice saying different things all at once.
"I can't be your puppet all of the time. I'm sorry lovelies."
That voice of hers was like silk running across ones skin giving them goosebumps and if a man, a total hard on. That was Dawn, beautiful, irresistible and strange as hell.